Are you planning to install and buy solar inverters for your residential project or commercial office space? Are you confused about what type of solar inverter to choose? The hype around home battery systems or hybrid systems is growing as many of the top solar inverter manufacturers release a variety of new advanced model machines. However, most solar installations still require a dedicated inverter. Next, let's look at what types of solar inverter brands are better suited for utility-scale, commercial and residential projects.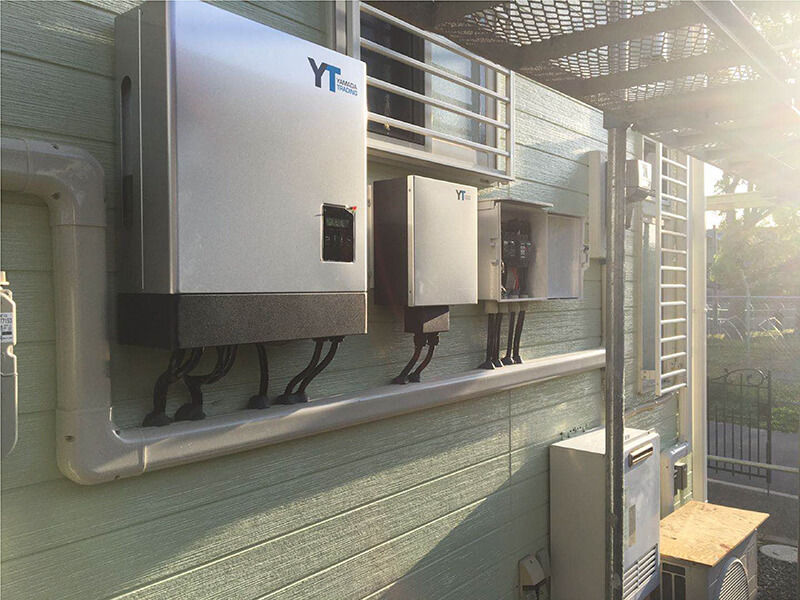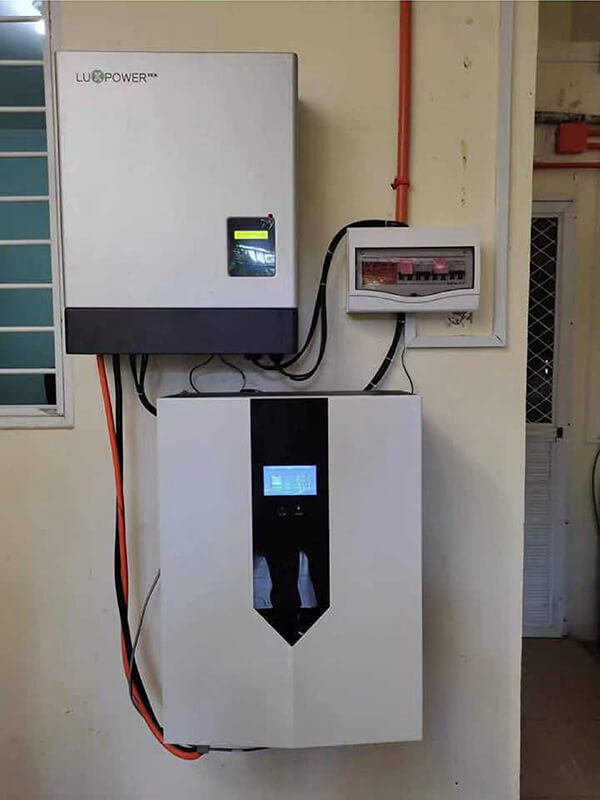 Solar Inverter installation location
Almost all solar inverters are now minimally affected by the environment, so they can safely install outdoors. Solar inverters will install their solar panels in shaded or protected areas. This will avoid extreme weather and large changes in temperature that can lead to reduced performance and service life of the solar inverter. Most importantly, places that are exposed to hot afternoon sunlight should always be avoided. If it cannot avoid direct sunlight, a protective sunshade will help extend the life of the solar inverter.
Best Solar Inverter Reviews
An innovative hybrid solar and energy storage inverter that is both solar and energy storage, which can be installed in off-grid solar or on-grid solar systems. There are many different inverters available for solar and storage systems, but we list the most common machines used for rooftop solar.
---
Solar Hybrid Inverter
---
Hybrid is a smart, schedule-able, smart solar energy storage system that can help you increase your solar energy self consumption, protect your home appliances against grid outage, and optimize your energy use strategy to reduce your energy bill.
LXP Hybrid 3-6k
The Solar Hybrid Inverter is an all-in-one solar storage machine for residential use. Now that many countries have significantly reduced or even eliminated grid-connected subsidies for PV, the Solar Hybrid Inverter can store excess PV energy in the battery during the day. When electricity is more expensive at night, it is discharged to the load to reduce electricity consumption from the grid. This maximizes the PV revenue and reduces the monthly electricity bill.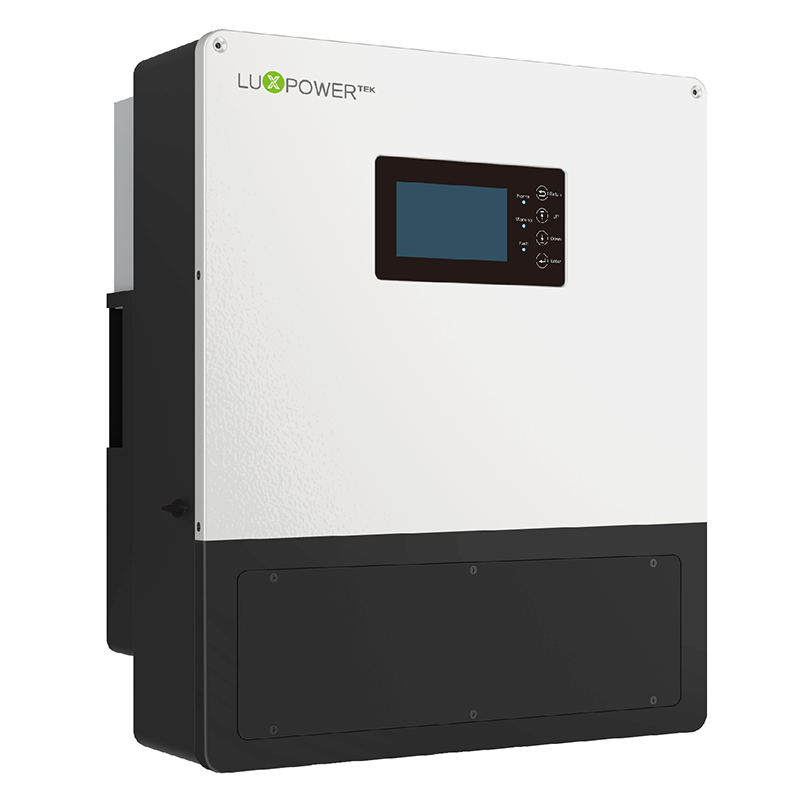 Solar Panel Inverter Features
1. Support 10 units for paralleling connection
2. No limitation for length of battery or AC cable connection
3. Able to get all key info of battery and upload BMS info to Lux server for whole storage system diagnosis
4. Able to wake up Lithium battery when battery shutdown
5. Able to remote update BMS firmware*4
6. EPS output can be extended to 40kW/60kW for commercial Application
7. IP65 design and able to install outdoor
8. Fan less design and run quietly
9. 20kg for easy installation
LXP Hybrid 8-12k – Best Residential Solar Inverters
The 8-12kW solar power inverter is a new high power residential energy storage product developed by the hybrid series. It is a continuation of the 3-6kW hybrid but with more off-grid power, so you can use it for family backup. This solar power inverter is available in both US and universal versions in the US and other countries, respectively.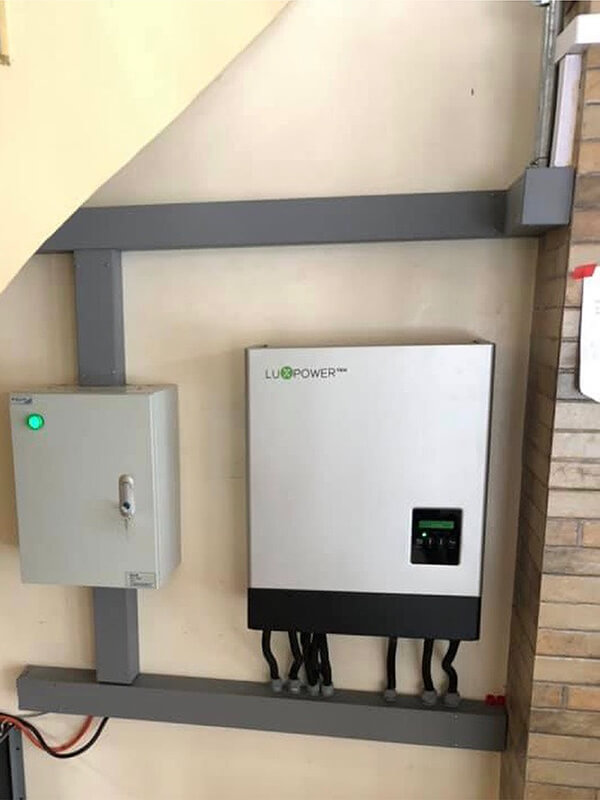 Solar Panel Inverter Features
1. Stronger EPS
2. Easy to use with battery
3. Advanced parallel, up to 120kW
4. Separate generator interface available
5. Split phase output available for US model
6. Plug & Play, seamless switching under 10ms
7. Host inverter automatically generated to manage entire system
8. Optional 10 year warranty for US
9. Color LCD,IP65
LXP Hybrid 4-6k HB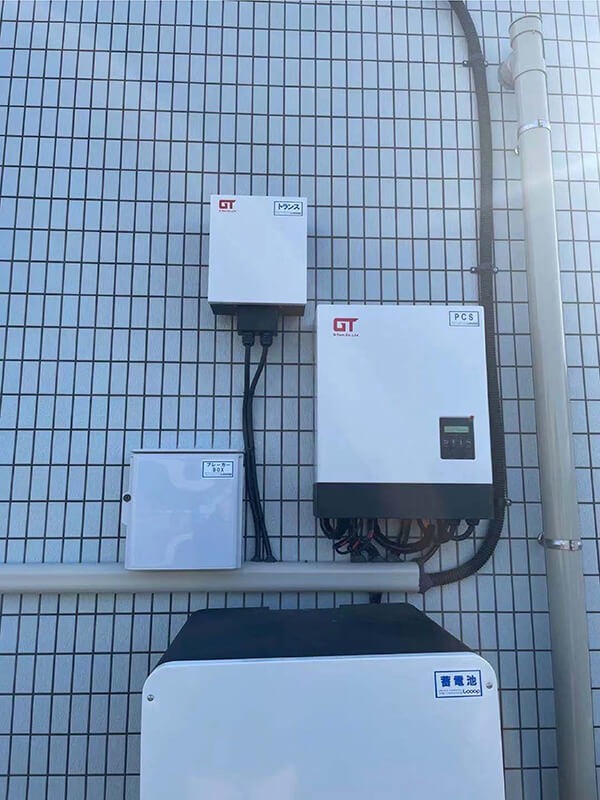 Solar Panel Inverter Features
1. High voltage, higher efficiency
2. Intelligent working modes. Stronger EPS
3. Easy to use with battery
4. IP65,indoor & outdoor use
5. Free monitoring & remote upgrade Advanced Parallel, up to 60kw
6. Plug & Play, seamless switching under 10ms
---
AC COUPLED INVERTER
---
LXP ACS 3600
ACS series battery inverter is one of the best residential solar inverters. Can use it to convert a customer's existing grid-connected PV system into an energy storage system. Store the excess PV energy into the battery. Discharge it to the load at night when the electricity price is higher.The Hybrid series is suitable for newly installed PV systems. In contrast, the ACS series is mainly used in scenarios where grid-connected PV systems are already installed and want to add energy storage.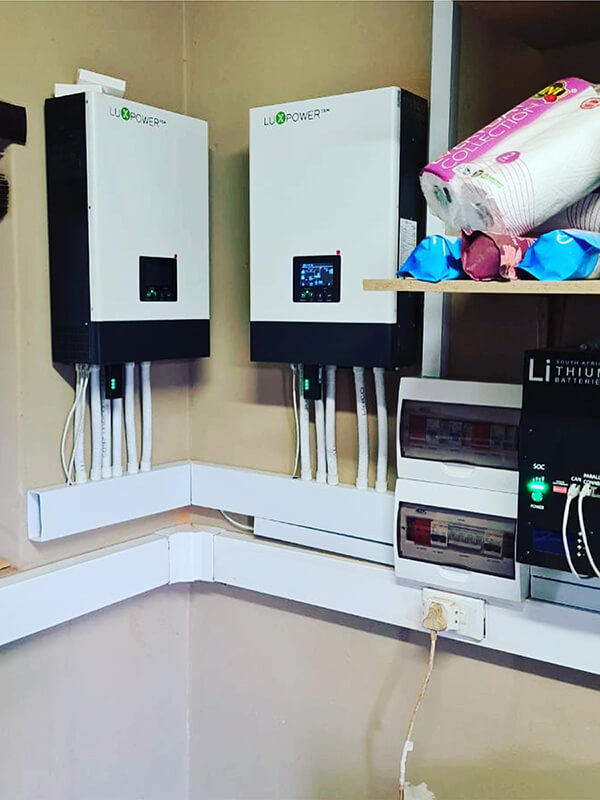 Inverter for Solar Panels Features
1. Stronger EPS
2. Intelligent working modes
3. Generator interface available
4. Easy to use with battery
5. IP65, indoor & outdoor use
6. Free monitoring & remote upgrade
7. Retrofit any on-grid systems to be able to run battery
8. Plug & Play, seamless switching under 10ms
LXP SQPOD 3600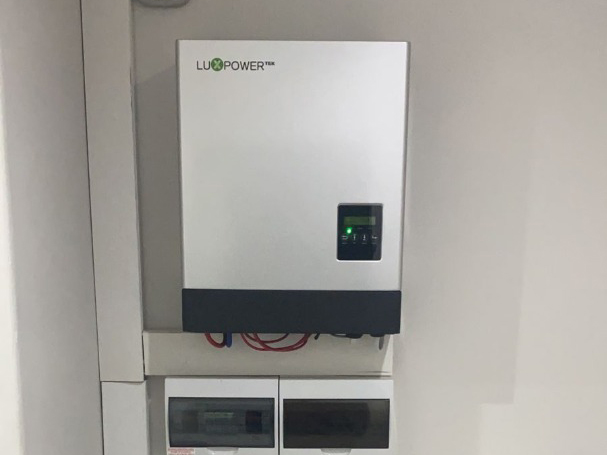 Solar Inverters Features
1. Stronger EPS
2. Intelligent working modes
3. Generator interface available
4. IP65, indoor & outdoor use
5. Free monitoring & remote upgrade
6. Advanced Parallel, up to 36kw
7. Plug & Play, seamless switching under 10ms
8. Retrofit any on-grid systems to be able to run battery
---
Off-grid Inverter
---
Eco Hybrid inverter 3-5KW
EcoHybrid series is an off-grid inverter. It is used in places with no grid and can replace the generator to power the load. An off-grid system is an option for areas where grid power is not stable or no electricity is available.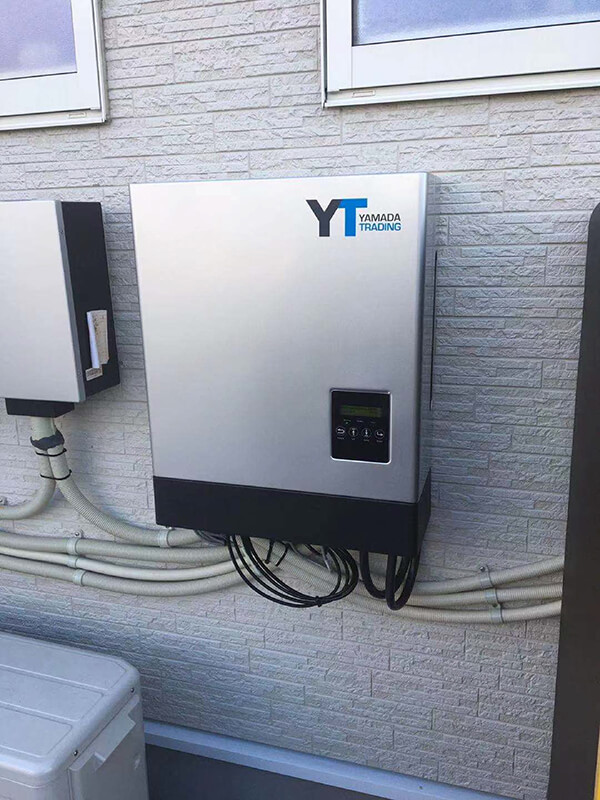 Best Solar Inverter Features
1. Intelligent offgrid & hybrid modes
2. PV & AC power loads simultaneously
3. Wide PV input voltage range
4. Easy to use with battery
5. Free monitoring & remote upgrade
6. Single phase or unbalanced three phase
7. Advanced Parallel, up to 50kW
8. Separate generator interface available
9. Host inverter automatically generated to manage the entire system
Advantage of The Best Solar Inverter:
Easy to install EfficientCost-effictiveEnvironment-friendlyCan replace the diesel generator in part or complete. Flexible from 3 to 50kW
---
DC/DC ENERGY STORAGE
---
DC Coupled LSP 100k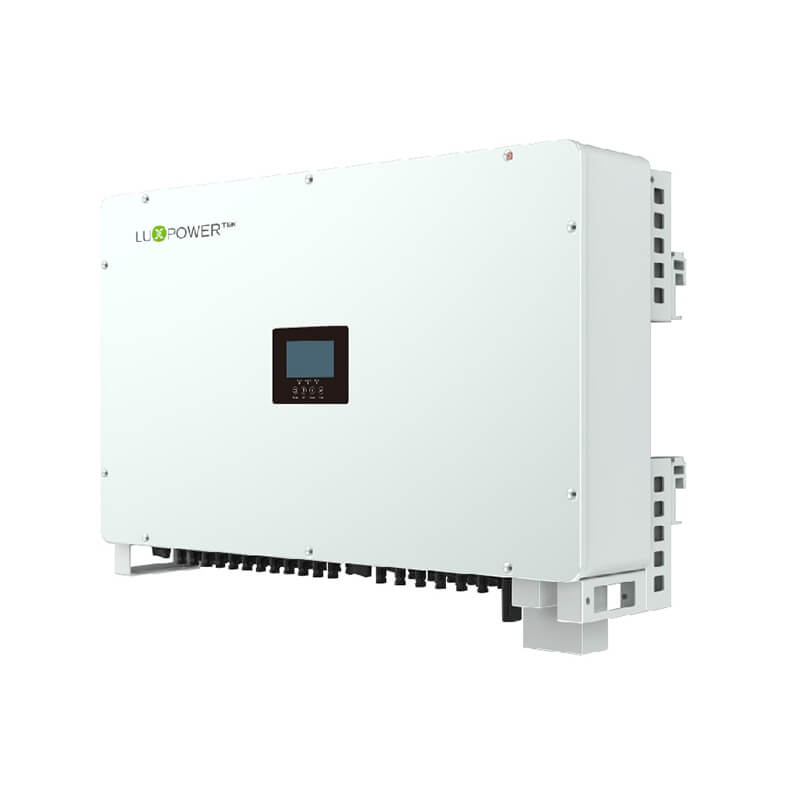 The 100k DCDC is used in a commercial power plant scenario to add energy storage to an ordinary grid-connected PV system. In some places, the grid capacity is limited, and the grid-connected power of the PV plant is restricted at certain times so that some of the PV energy is wasted. We can store excess PV energy in the battery by adding our solar inverter. It can be released at other times. This maximizes revenue.
Best Solar Inverter Buying Guide
Choosing an best residential solar inverter is a daunting task for us. Because it is more expensive, we all want to choose a solar inverter power that best suits our needs. You should consider many factors when choosing a solar converter, such as wattage and input voltage, ports, warranty, and so forth. Next, we discuss what we have to look for among the many solar inverter powers.
1. Power Rating
The most important factor of a solar inverter is its power rating. When browsing through the options, you should always check the inverter's power rating first. This indicates that the inverter's load capacity can be connected and how many devices are at once. Try to choose a power rating that is more than 10% of the total power of your daily appliances.
2. Output voltage
It doesn't matter how powerful your inverter is, it must still be compatible with any equipment that you intend to use. This can be checked by looking at the output voltage on the device. Your inverter should provide the same voltage capacity as the input requirements of the connected electrical equipment. A basic solar inverter provides a voltage output of about 120 to 240, sufficient for basic applications.
3. Ports
You will likely be using the inverter to power several devices if you're looking for a large-capacity, high-capacity, solar inverter. However, this is only possible if various available ports on the inverter power the devices. The majority of solar inverters have at least two AC output ports, which is beneficial for the application. If you wish to power more devices in the future without having to upgrade the inverter, you can also get more ports than you currently need.
4. Warranty Policy
Solar inverters are an add-on accessory to your solar system. You may have a solar system already installed in your RV if you buy a solar inverter. The bottom line is that solar equipment is not cheap, and you will want one that will run for a long time. You can determine this by checking the warranty offered on the solar inverter. luxpowertek's solar inverter warranty is10 years.You will receive more value for your investment if you can find options that offer extended warranties of approximately 1 1/2 to 2 years. Some manufacturers offer a "5 + 5" year warranty – the first 5 years of the warranty cover parts and labor, but only the details are covered for 6-10 years. So if your inverter fails within a year7, you will need to pay about $200 in labor costs to replace the unit.
5. Solar Inverter Dimensions
Grid-connected inverters are available in many shapes, sizes, weights. The smallest string inverter is about the size of a large briefcase. The larger solar power inverter is about the size of a small suitcase. The best advice is to check the solar inverter (or look at its spec sheet) to see if it will fit your meter and how it will look once installed.
6. Performance Waterproof
Most grid-tie inverters are weatherproof (usually IP65 rated). Therefore, they can be located in areas where they may be exposed to certain elements. Other solar inverters are not weatherproof and if the inverter is exposed to weather, a weatherproof cage may need to be added (at an additional cost to you).In general, the more the inverter's protection is, the better it performs and the longer it lasts. The warranty may also require that the unit be not placed in direct sunlight.
7. Inverter expansion
Some solar panels have a small MPPT inverter at the module's rear, often called a micro-inverter. These may allow different models of solar panels to be integrated into the same solar system, overcoming shading problems and making individual solar panel monitoring possible. This is an essential consideration if you plan to expand your solar system.
8. solar power inverter display
Many solar inverters have lights that indicate whether the unit has been turned on, off, or is still on standby. You can also view information such as the total amount of energy produced on your meter.Some meters have a data logging function that allows you to download or transfer information via Bluetooth or WiFi networks. You can see your power information on your computer, smartphone or home monitor.