Luxpower provides intelligent monitoring system for all products. You can remotely monitor real-time data, set parameters and update through Wifi module, which is a very powerful function for maintenance and after-sales service. And we will show you our monitoring systedm in detail.
"Monitor" view is for customers (end users) to easily check real-time system information (including Battery, PV, EPS and Grid data), with both daily & total figures for solar yielding, battery charging/discharging energy, feed-in energy/import energy and consumption. You can also see the power curve for each day and the energy statistics for each day, month and year.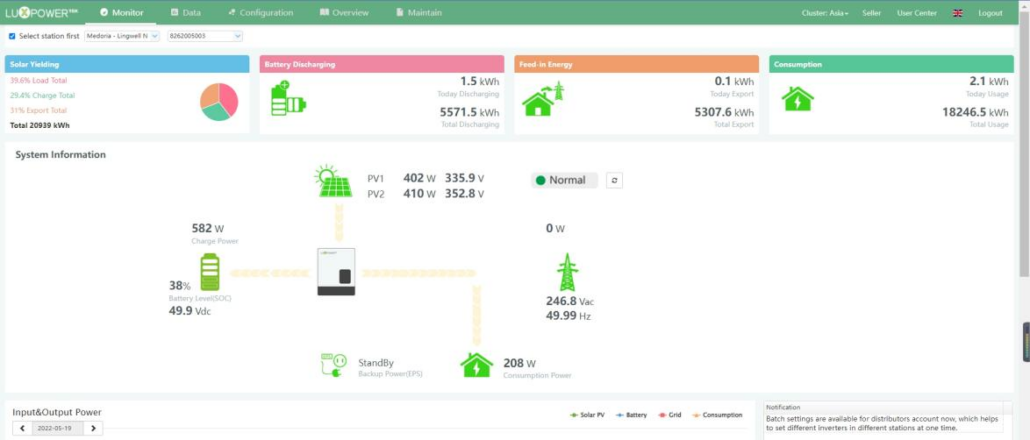 How to diagnose and maintain an inverter?
Our "chart" and "Energy" sections shows more detailed running data, which helps for end users to understand. Dealers and installers can focus on the technical parameters of PV, battery, EPS and Grid in "History Data" and "Local Data" as well as the Notice and Fault recorded in "History Event" to quickly resolve problems that occur.

How do you manage and monitor all the inverters you sell?
"Configuration" page is used for users to manage their stations, dongles and user information.

Our system includes distributor Account, Installer Account and end user Account, in the beginning, we will create a distributor Account for you, then you can also create distributor, installer and end user accounts for your customers, which works as follows. That way you can manage all the inverters you sell. Customer satisfaction with our WiFi has always been in a leading position.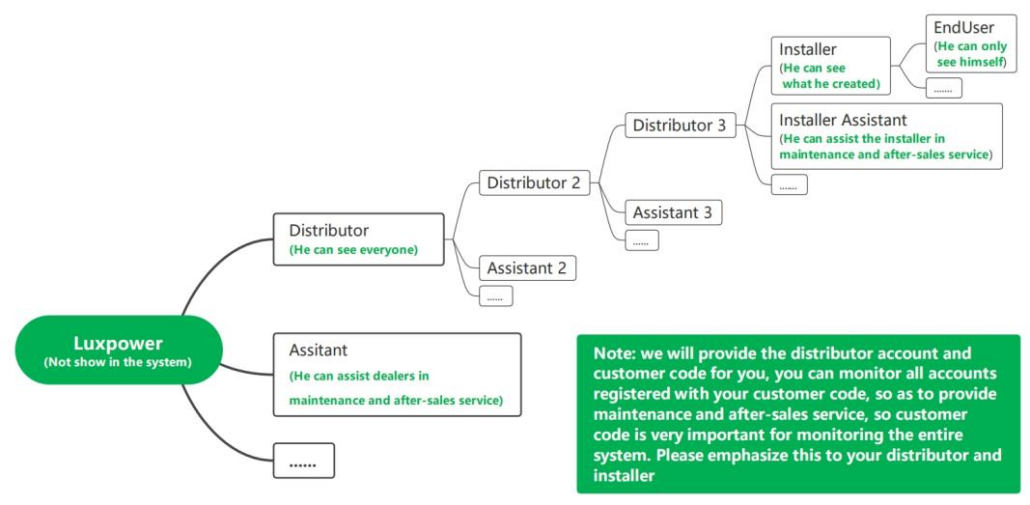 How do you set up and upgrade remotely?
"Maintain" view is for remote setting & Upgrade. You can set parameters directly through the display, APP and web remotely. We also support batch setting. You can also directly remotely upgrade firmware if necessary.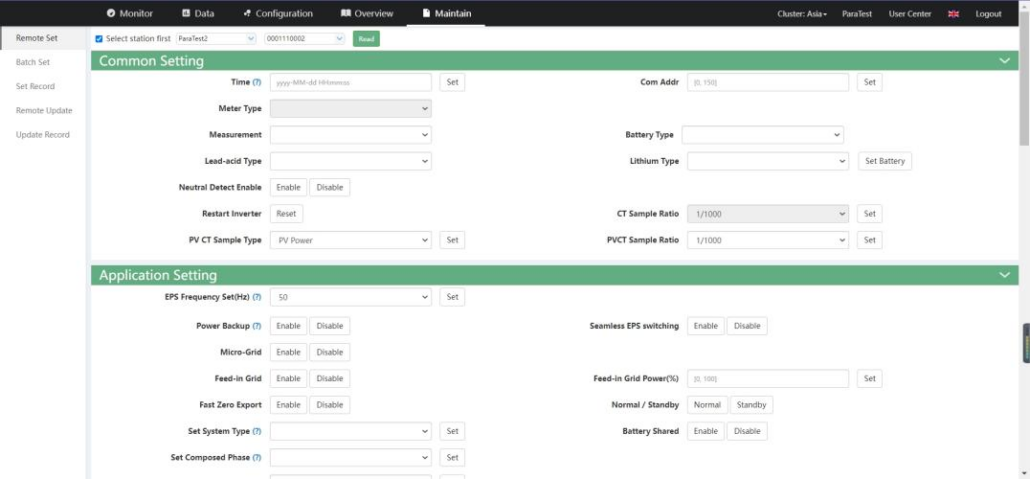 You can view the demo site through luxpowertek, If you want to know more, please feel free to contact us.