With increased awareness in the environmental sector, people have now realized the importance of renewable energy resources. And when we talk about such help, the sun's ability to power an entire home is a case not to be missed. Three powerful solar inverters are available in the market: Hybrid, On-Grid, and Off Grid inverters. However, which one of these is the best? And which option should you consider for my home? If you are also a part of that large group of people searching for answers to similar questions, look no further, as you are already on the right path. Keep on reading, and the forthcoming content will discuss an unbiased comparison of off-grid vs. off-grid vs. hybrid solar inverters. So without any further discussion, let's start with the content.
The forthcoming content is divided into various pieces for your better understanding. Please have a look.
Hybrid solar inverter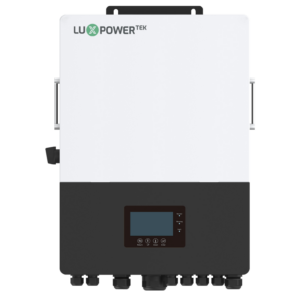 A hybrid solar inverter is an exciting device. It is the combination of a solar and battery inverter altogether. Hence, the user can manage the power supply from solar batteries, solar panels, or the utility grid at a single time. 
Off-grid solar inverter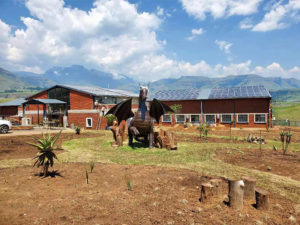 Off Grid solar inverters do not maintain a direct connection to the utility grid. Instead, they operate independently. And since the system isn't connected to the grid, there is high battery storage. It is specially designed to fulfill all the energy requirements of the installation area. Therefore, the off-grid systems are an efficient option for places far from the electricity grid, such as the camping area or picnic spots. 
On-grid solar inverter:
 Also known as the grid-tied solar system, the on-grid solar inverters are the most common systems used for residential and commercial usage. It does not need additional batteries and is directly connected to the utility grid. Unlike other forms of inverters that increase the cost by requiring huge energy backups when the sun is not producing enough energy, the on-grid solar system is pretty cost-efficient. It utilizes the already-produced electricity by the utility when the system is short of fuel.However, please remember that an on-grid solar inverter might not work in case of utility power failure. 
Which inverter is the best one
Now that we are done comparing most hybrid solar inverters, off-grid hybrid solar inverters, and on-grid solar inverters, the next step is to choose one option among them. Follow the below-mentioned steps to get this task done Steps.
1. Determine the location of your house. If your house is in a sunny area, then you can use an on-grid system. However, choose an off-grid or hybrid solar power inverter if you reside in an area without round-the-clock sun exposure. 
2. Next, determine your budget. For people with a low budget, go with a Hybrid solar charger inverter. You can check for the hybrid solar inverter price on google. However, if you have a reasonable budget, you can select an option from the other two types. 
3. Once you are done choosing, research the market to choose the best hybrid solar inverter/ on-grid inverter or off-grid inverter. 
4. Ask a professional for installation. 
Conclusion
In the bottom line, there are three significant types of solar inverters available in the market: MPP solar hybrid inverters, on-grid, and off-grid systems. The content below discusses an unbiased review of all. Plus, there is a guide to choosing the correct option. Make sure not to purchase the off-grid solar inverter without a battery; you are all good to go. So make sure you read the entire content very carefully.