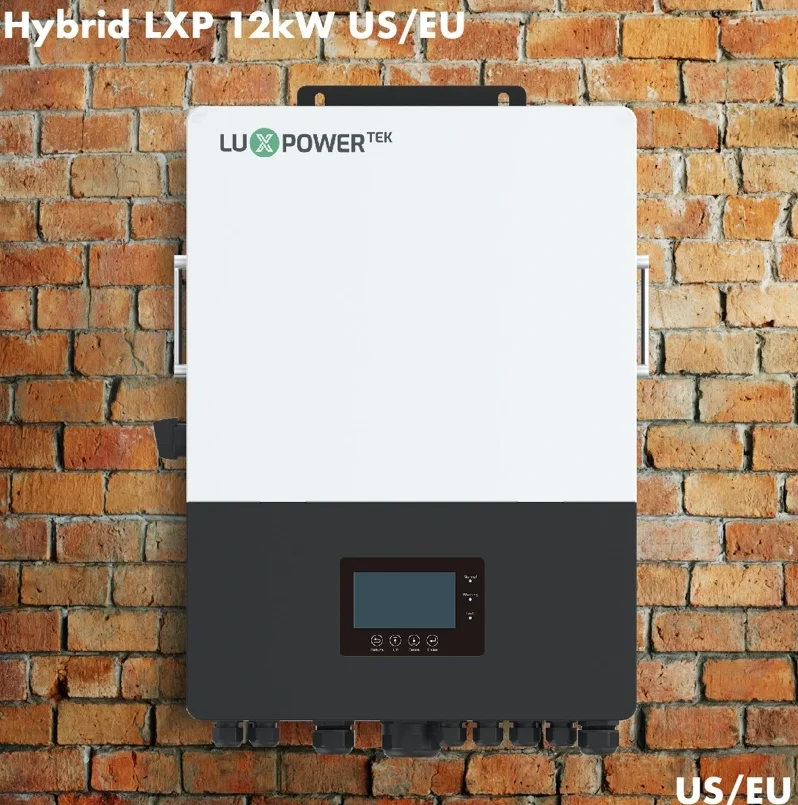 The problem so far with Solar Hybrid Inverters was they were too small, had quality issues or out of budget for most households.
Other brands did came out with a solution but had their limits, too small, unreliable, or not cost effective.
The characteristics for a Solar hybrid inverter, that can take a normal house hold off grid affordably, must tick the following.
8Kw or bigger
Big PV Kw input
2MPPT or more
Separate generator integration will help with reducing cost, with lesson oversizing
IP65 is very important for durability of the inverter, less dust and moister on circuit boards of the inverter.
Affordabl
LUX POWER LXP Hybrid 12kw will make its entry into the South African market this year and will comply with all the above futures.
12KW that is enough for the average house hold.
3MPPT 7000W/7000W/12000/ can use 3 roof (Azimuth) directions on the house for better flexibility. ( The PV panels is producing the power and is the money earner for the system, investment.)
Separate Generator Interface
IP65 is important for coastal and outdoor application.
Parallel option is possible.
Affordable, compare to other brands the LUX POWER LXP Hybrid will out preform any cost against quality ratio.
Quality, Lux power have proven to be able to build an affordable quality inverter on its previous models.
Most popular Lithium Ion batteries is compatible with LXP Hybrid, LV and HV variant will be available soon.
When a household install a LUX POWER LXP Hybrid 12kw, it will be possible to expand. With 3 X MPPT and a possible 18 KW PV panel that can be installed.
The average house hold electric bill is +‐ R2000 per month ( 800KWh ), the LUX POWER LXP Hybrid 12kw can easily produce 1800KWh R 4500 per month, even more when fully paralleled. The LUX POWER LXP Hybrid 12kw will produced enough solar power even under poor weather conditions.
The LUX POWER LXP Hybrid 12kw will give at 50A efficient power to most households and the only limited factor will be the battery bank that easily can increased to meet your demand.