AC Coupled Inverter Series


Smart UPS
Plug & Play, seamless switching under 10msSufficient backup power for emergency use


Advanced Parallel for SQPOD
Up to10 units parallel, expandable to 36kWSingle phase and unbalanced three phase parallelingNo limits on cable length connecting to battery or ACHost inverter automatically generated to manage entire system


Easy to use with battery
Remote upgrade BMS firmwareWide range of compatible battery brandsWake up Lithium battery when battery shutdownEssential info uploaded to Lux server for quick ESS diagnosisFlexible connections with battery, group or split both accessible


Intelligent working modes
Self consumption mode for high tariff areasCharge priority mode for areas where grid power is unstableForce charge & discharge mode for areas where tariff varies by time
How AC Coupled Inverter Works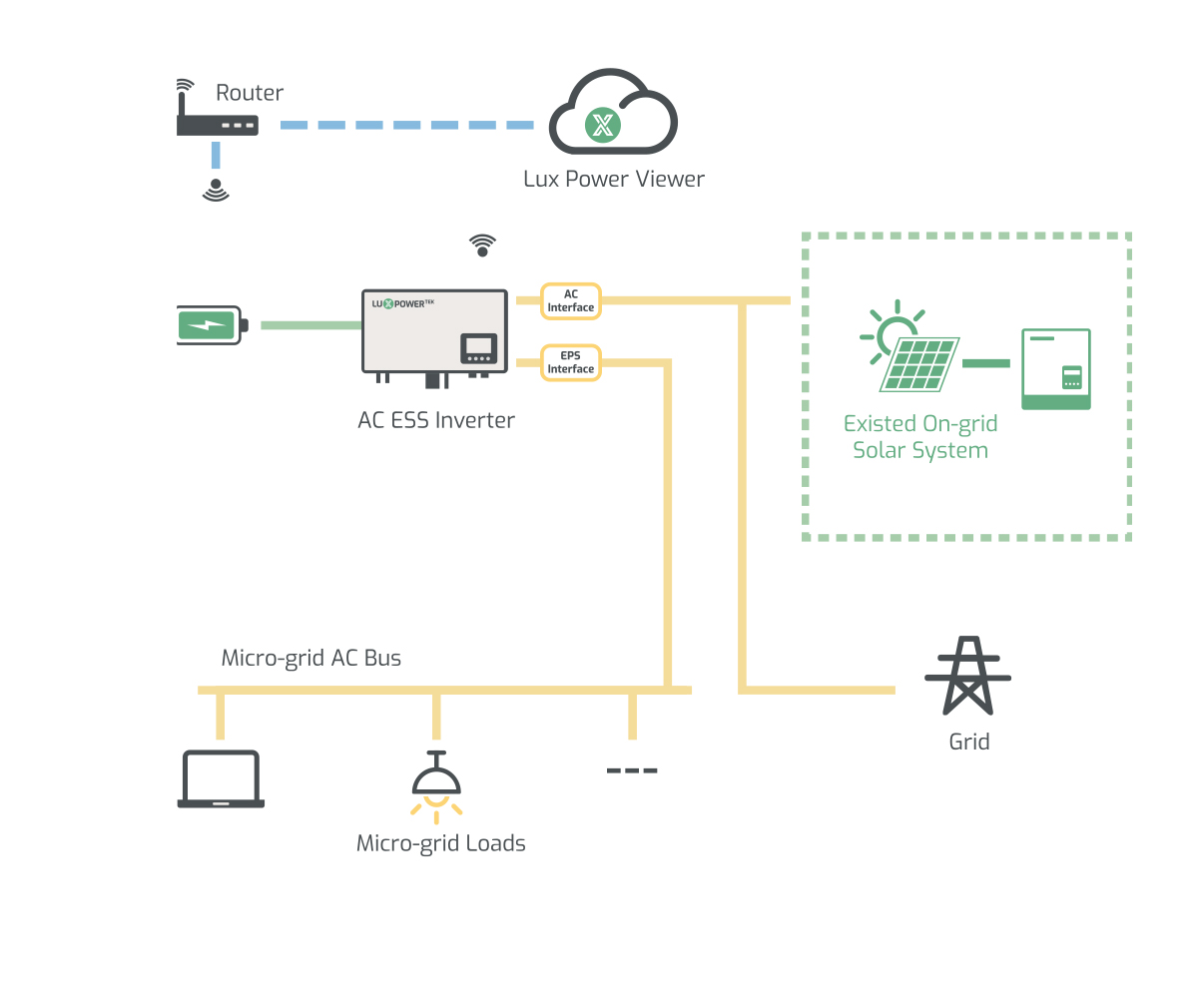 AC Coupling System Connection
To retrofit existing on-grid solar system to energy storage ac coupling system. It couldn't be easier than installing a LXP AC series inverter coupled on AC side with a battery pack.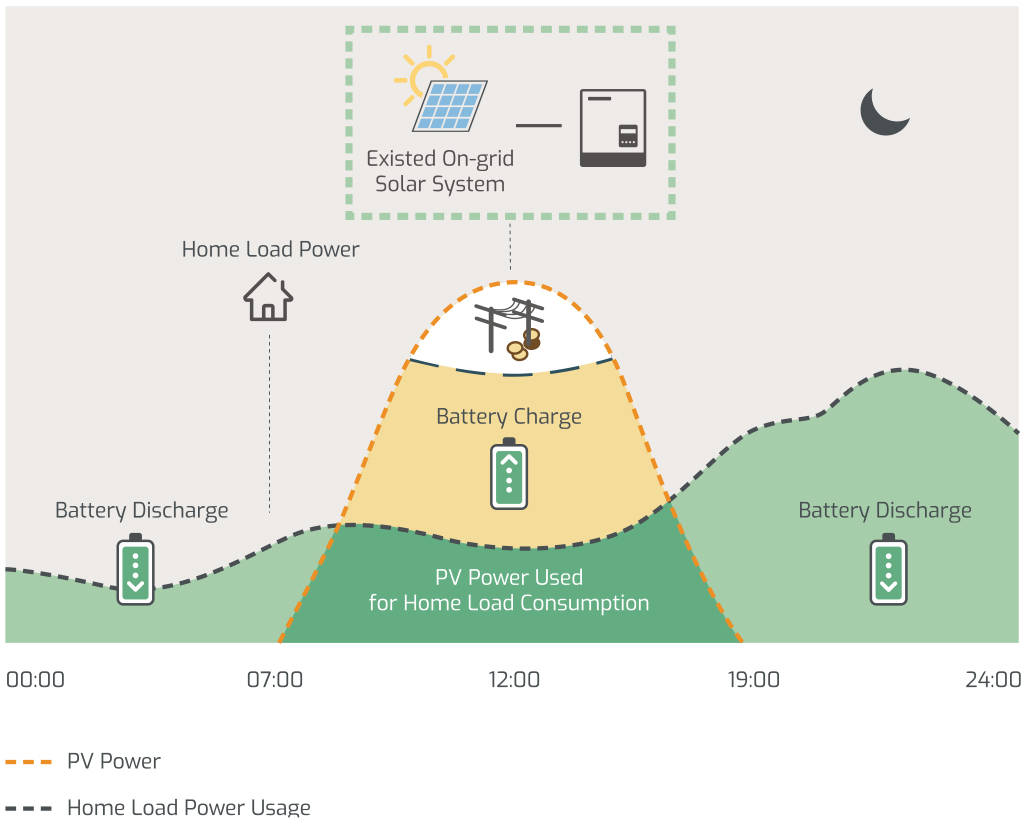 AC Coupled Inverter Self Consumption
Under self use ac coupling mode, AC coupled inverter will detect the power of on-gridinverter generated, which will be used by local loads first, and rest will bestored in the battery by using AC coupled inverter,excessive power will befeed back into the grid. This is the default mode which will increase the selfconsumption rate and reduce the energy bill significantly.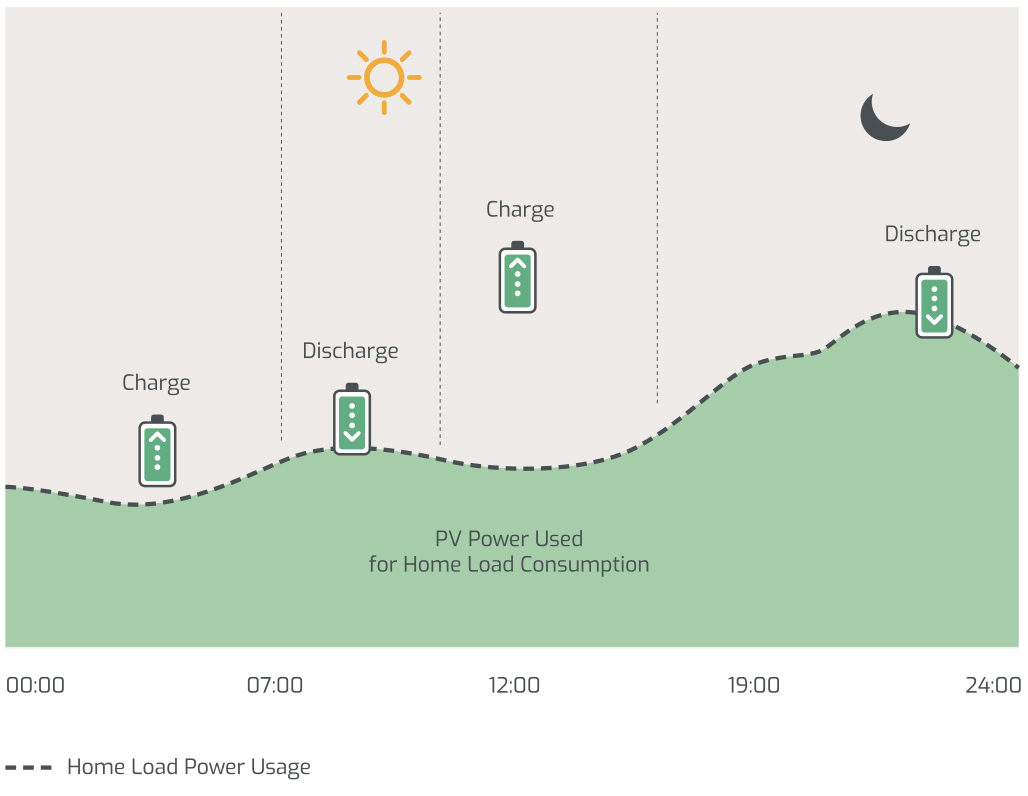 Force Difference Amp AC Coupled  Time Use
This difference amp ac coupled mode suits for situation where the price difference of energy is big. Usercan set the charging and discharging time and priority of energy use underForce Time Use Mode. The user can also choose whether to charge thebattery using grid power if the regulations permitted.